Campus for Climate Action -
Alternatives to Crisis aimed to explore art to transform ecologies, and the role of creativity in performing other possible worlds. Through an exciting, transdisciplinary program we considered how creative, cultural and environmental approaches can fulfil common but differentiated responsibilities with the aim of connecting alternative communities and galvanising symbiotic global alliances. With a mind to activating hope that creates new worlds, we heard about alternative practices, ways of seeing, doing and imagining that challenge dominant western concepts and hegemonic narratives in favour of recognising alternatives, many of which are already forging post-capitalist futures around the world.

Embracing a range of creative practices and ways of working these events brought together a dynamic mix of artists, curators, policy advisors, activists and scientists to discuss and unpick authentic alternatives. Collaborative working, feminist leadership, sufficiency over efficiency, assigning rights to nature, celebrating indigeneity, Global South-led alternative development and the role of activism are just some examples of the compelling issues that were addressed.

Although hosted from Bath Spa University, this conference was never intended to promote institutions nor reinforce any constructed western notion of professionalism. Rather it was intended to present alternatives, to give opportunity to hear people and listen to their voices and their stories. Those that generously gave of their time did so motivated by passion and conviction, what began life as an extended online conference became a festival of ideas.
Each session was recorded and these videos are available below. The recordings are sometimes interupted by failing technology, human error and noisy nature – but as we have learnt technology can't save us and the humancentric structures must give way to listening to nature – we wouldn't have it any other way! Enjoy.
weaving transformative alternatives
The first of our conference sessions was hosted by core members of the Global Tapestry of Alternatives, Shristee Bajpai, Vasna Ramasar, Ashish Kothari, Alejandra Jiménez and Ana Cecilia Dinerstein. Exploring how transformative indigenous and non-indigenous grassroot alternatives are weaving sustainable worlds in the Global South.This event was an inspiring demonstration of hope through alternative ways of seeing and doing. The GTA draws from its vast, global network to introduce inspiring and radical alternatives related to sustainability and climate justice.

In sharing the practice of weaving community connections and organising global dialogues the GTA demonstrated applicable, real-life, real-time examples of processes that demonstrate alternative approaches to the Eurocentric discourse on climate change, giving room to move beyond the patriarchal, colonial and capitalist narratives towards global climate justice.



Audience feedback
"thank you - learnt so much!"
"thanks to all of you for these interesting presentations"
"I really resonate with those important commitments of respect and honouring"

A recording of this session is available here:

creative resistance
1. the climate games
Jay Jordan and Isa Frémeaux of the Laboratory of Insurrectionary Imagination (Labofii) joined us from the ZAD (Europe's longest standing land occupation) along with award winning author and founder of the Centre of Creative Ecologies (UC) T.J Demos. This conversation revisited the activist responses to COP21 - The Climate Games, the greatest disobedient action-adventure game in the world – mobilizing of over 100 artists and activist groups that carried out over 200 acts of disobedience & disruption throughout Europe without central coordination. With often differing points of view on the role of art in challenging hegemonic systems this conversation questioned the dichotomy of stances prompting mumurings of revolution amongst the audience!

Audience feedback -
"Amazing session - thanks to all"
"Motivational stuff!"
"Excellent panel & discussion"

The recording of this session is available here: link
2. the degrowth movement
The second session of creative resistance introduced a philosophy that was mentioned in numerous other sessions. Vincent Liegey, spokesperson for the French degrowth movement joined us to introduce the basic principles of degrowth. Degrowth is an idea that critiques the global capitalist system which pursues growth at all costs, causing human exploitation and environmental destruction. The degrowth movement of activists and researchers advocates for societies that prioritize social and ecological well-being instead of corporate profits, over-production and excess consumption. This requires radical redistribution, reduction in the material size of the global economy, and a shift in common values towards care, solidarity and autonomy. Degrowth means transforming societies to ensure environmental justice and a good life for all within planetary boundaries.

Audience feedback -
"Thanks - talk was really inspiring"
"Another interesting talk - thank you"
"Great session!"


The recording of this session is available here: link
3. Oliver Ressler
Artist and filmmaker, Oliver Ressler produces installations, projects in public space, and films on issues such as economics, democracy, migration, the climate crisis, forms of resistance and social alternatives. Ressler discussed his long term work documenting the activities and moments of mobilisation of the climate movement. The title, Everything's coming together while everything's falling apart refers to a situation in which all the technology needed to end the age of fossil fuel already exists. Whether the present ecological, social and economic crisis will be overcome is primarily a question of political power. The story of this ongoing film project may turn out to be a story of the beginning of the climate revolution, the moment when popular resistance began to reconfigure the world. The project follows the climate movement in its struggles to dismantle an economic system heavily dependent on fossil fuels. Oliver described his work from the frontlines of key events for the climate movement, bringing together many situations, contexts, voices and experiences.


Audience feedback -

"Thanks so much for this great presentation"
"A very interesting & inspiring talk"
"Thanks... hope for the future!"
The recording of this session is available here: link
intersections of art & environment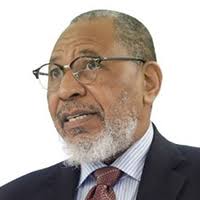 This event was scheduled to help prepare us to have an informed response to November's COP26 gathering due to be hosted in Glasgow, where governments will be called on to account for their actions versus their commitments in the Paris Agreement 5 years ago. On discovering that the Paris Agreement contains no any mention of fossil fuels we were keen to find out the role of the IPCC and how effective government commitments could be if the focus on resilience and adaptability is void of commitment to end extraction? Dr Youba Sokona, Vice Chair of the IPCC, takes these questions and also explains his commitment to African-led development and his visions for the role of art as relates to science. As founder and curator of General Ecologies at London's Serpentine Galleries Lucia Pietrouisti is uniquely placed to give insight into the space given to ecology within institutions. Here, their interdisciplinary conversation at the intersections of policy, governance, climate science and art and ecology explored approaches to environmental justice and climate balance.


Audience feedback

"Another great session!"
The recording of this session is available here:
indigenous perspectives
Presenting research from her recent anthropology Indigenous Perceptions At The End of The World Anthropologist Dr Rosalyn Bold explained the general principles of these perspectives and unpicked the alternative relations with, and status of, creator and landscape spirits presented within these cultures. Respect for the unseen spirits articulates sustainable environmental relations governed by principles of asking before we take and taking respectfully. Together in conversation with multiple-award winning documentary filmmaker Sara Penrhyn Jones they discussed philosophical alternatives to challenge the varying degrees of the impact of extractivism, consequences of climate change, and resulting breakdown of social relations. This session produced many joyous moments not least of all were the wonderful examples of a dependancy on nature, based on a spiritual connection by the indigenous peoples of a Bolivian village were perfectly syncronised with science-based best practice.

Audience feedback:

"Two wonderful speakers!"
"I've learnt so much, a wonderful session"

The recording of this session is available here: